Product description
Moroccan lava clay production + Vitamin C derivative (product antioxidant) + component complexes, fade spots and blackheads, removal of aging skin.
Rough cuticle thickest part of the elbows, knees, heels and other key use for back, buttocks, upper arm and other parts of the whitening effect is obvious.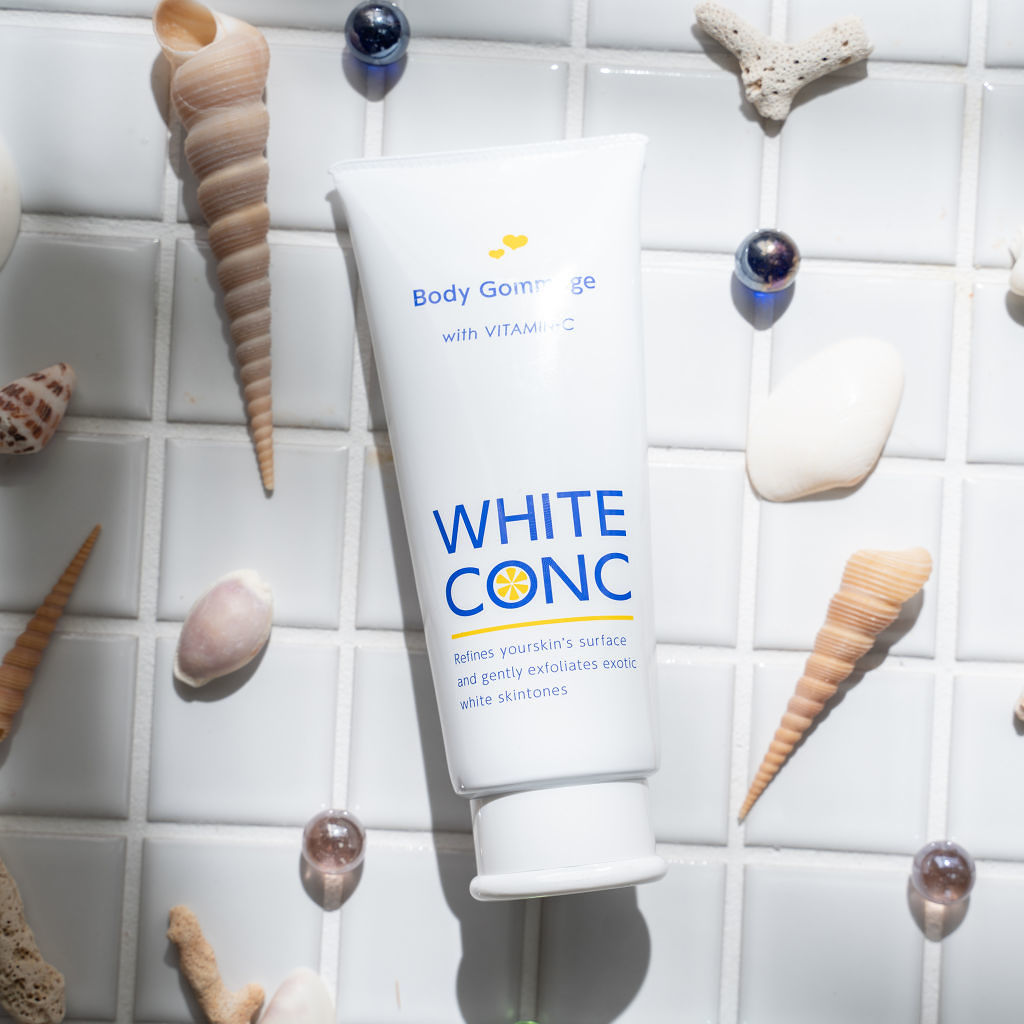 Benefits
This foamy scrub with white clay makes for a body that is smooth to the touch. Massage it over darkened areas or rough elbows, knees, heels, decollete etc.
Gommage (white clay) smoothly sloughs off dead skin and the built-up melanin that causes sun/age spots and darkened areas. Recommended for ashy elbows, knees, and heels as well as for the rough skin on backs, buttocks, uppers arms, etc. Brightens skin with Vitamin C derivatives, mulberry extract, and bearberry extract! The lovely scent of grapefruit will flood your shower!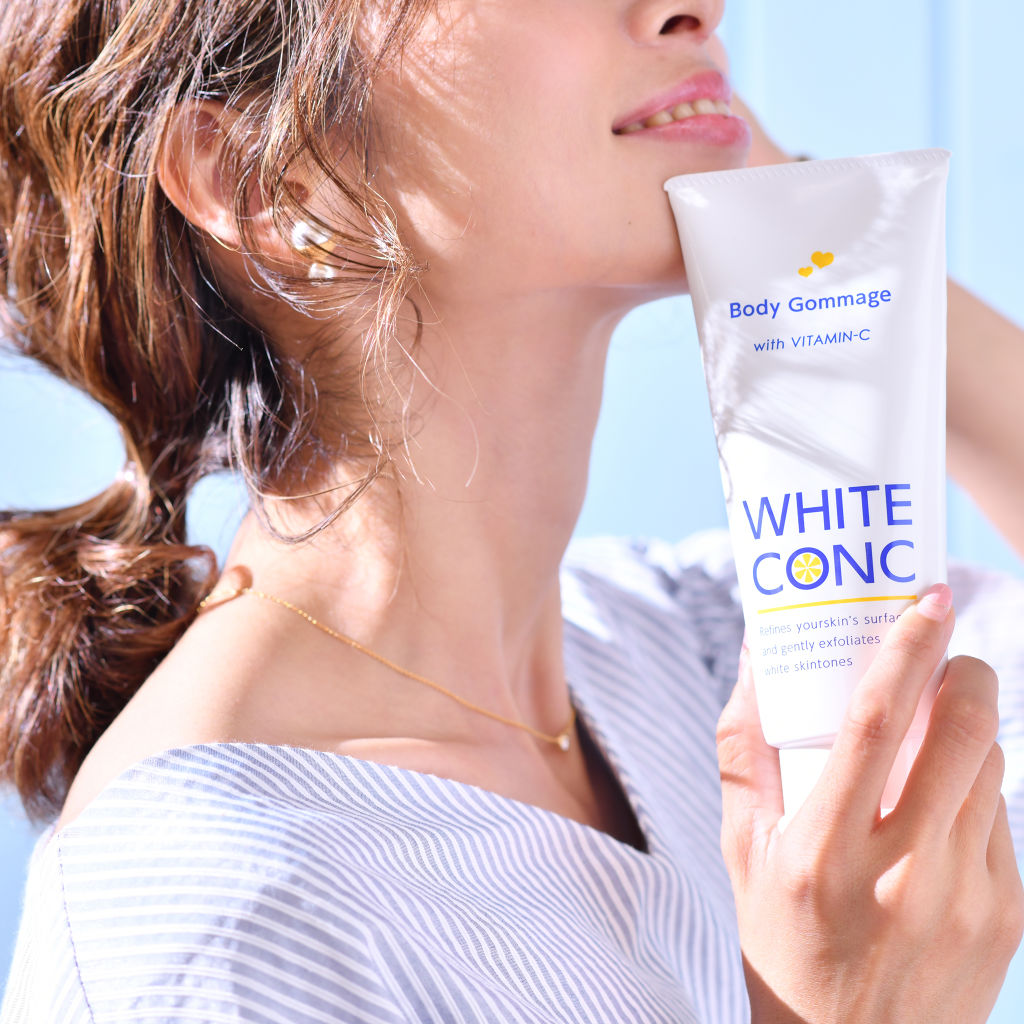 How to use
1-2 times a week, using a scrub bath after extrusion As a small palm, slowly add a little water to reconcile, applied to the body, then gently massage, you will feel a lot of tiny sand-like matte roll on the skin the skin becomes creamy scrub with rolling up the arm and other parts of the knee can focus massage.
Finally, rinse the body. Elbows, knees and other parts can be a little hard massage. Other parts of the gentle spin massage.
Remember, rinse after spraying on VC whitening spray, apply a layer of moisturizing lotion, whitening effect is super obvious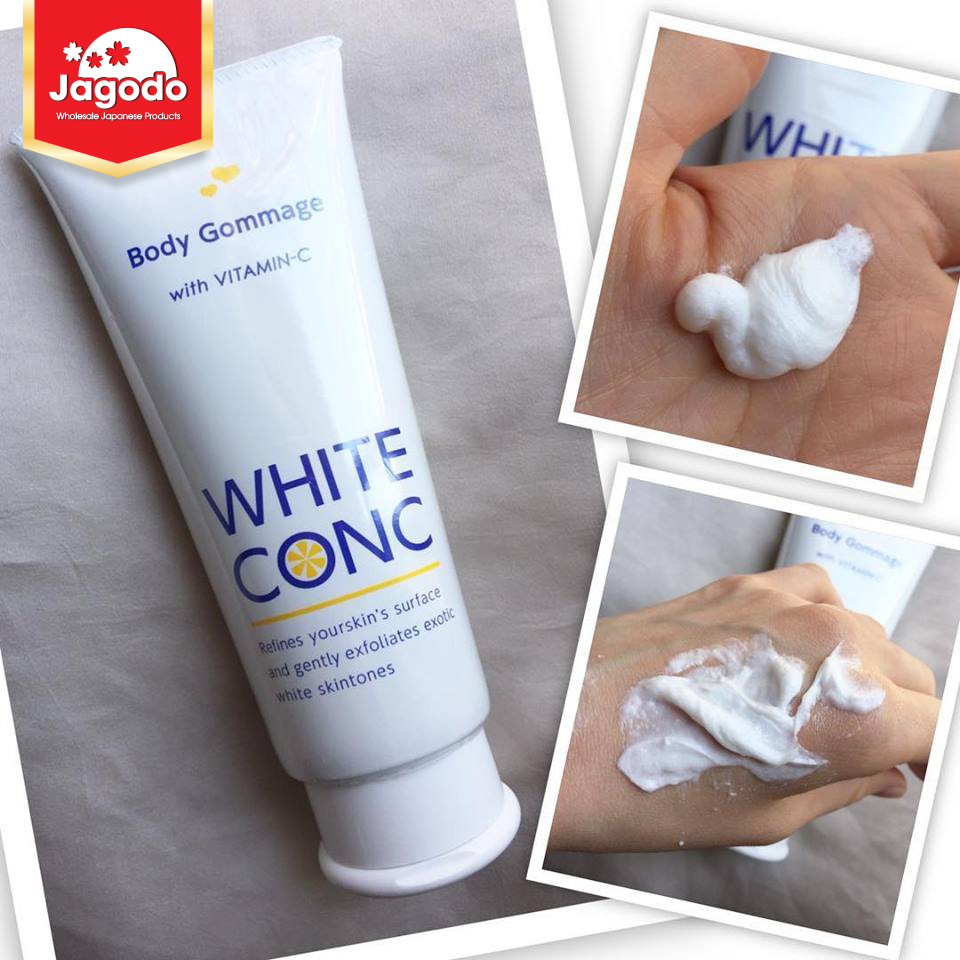 Ingredient
Glycyrrhizic acid 2K, (other ingredients) stearic acid, palmitic acid, myristic acid, lauric acid, natural vitamin E, concentrated glycerin, BG, POE hydrogenated castor oil, SE stearate glyceryl, hydroxide K, refined Water, EDTA-2Na, phenoxyethanol, Na tetradecenesulfonate solution, alkyl (8-16) glucoside, kaolin, dried sea water, mulberry extract, cowpea extract, ascorbyl phosphate Mg, glycerin, polyethylene powder, fragrance